There will be times as a beekeeper when things will go wrong. Beekeeping is a huge learning curve and oftentimes you're learning as you go. Sometimes you realized you have to replace an entire hive or hopefully, you find yourself just replacing a queen bee.
New beekeepers who are just starting out may have accidentally killed a queen. Panic sets in and they think they've killed the entire hive.
Fear not, all you need to do is replace the queen and here is some more information as to why you may need to and how.
Why would you need to replace a queen?
Once a queen has made it through an entire year she will fly off with half of the hive leaving the other half to create a new queen. The hive that took off is called a swarm.
Usually swarming season is in the spring when the weather is nice. However, sometimes it can happen for no reason or if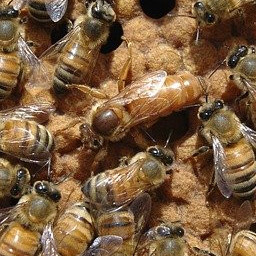 the hive is under a threat of some kind. Typically, mites. And it can happen in the middle of summer.
In that scenario, it's better to replace the queen instead of waiting for them to make a new one. 
The reason behind this is by the time the new queen has emerged and had time to mate, several weeks have already passed by.
In the meantime, there aren't any additional worker bees being made, the old ones are dying off and the hive is behind on storing food reserves.
A couple of other reasons why you would want to replace the queen:
If she isn't producing well (sometimes the worker bees will do this for you)
The queen died in transit of purchasing a new package of bees
You accidentally killed her yourself
The queen is producing angry or violent bees
When is a good time to replace the queen bee?
After you have realized that the queen has died, you don't want to wait too long. The reason why is the worker bees may be in the process or have already started to make a new queen.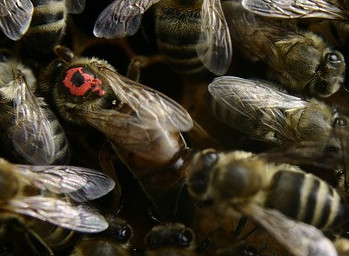 With that being said, by the time you actually replace her with a new queen that you have already spent money on, they will have killed her.
Why would they do that? 
The answer is there can only be one queen in a hive and if they have already started to make a new one or are in the process of waiting for the new queen to emerge, it's pointless.
A good rule of thumb is that the queen's pheromones dissipate within 12 to 24 hours. 
This gives you time to get a new queen bee and install her yourself to beat them from making a new queen. 
How to worker bees make a new queen?
The worker honey bee is the one who decides if an egg is going to be a new queen.
How they do it is they find a fertilized egg that has already been laid by the queen (fertilized eggs are normally worker bees and non-fertilized eggs are drones or male bees).
The worker bees will feed this fertilized egg only royal jelly for the rest of her life. By doing this, it stimulates that egg into becoming the new queen bee.
---
How to replace a queen bee.
When you purchase a queen bee, she will usually come in a little box with a metal mesh over the top. On the side of the box will be a tiny hole that already has a cork in it.
The reason why there's a tiny hole is because this is where the queen will come out once the bees have accepted her. The cork is placed there as a makeshift marker to stop the queen from exiting too soon
What you will want to do after this is to carefully remove the cork, place your thumb over the hole, and quickly replace the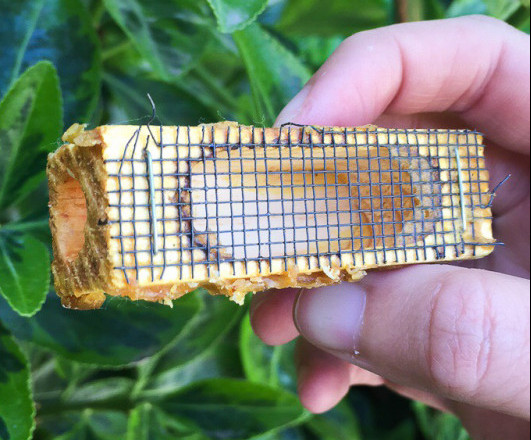 cork with a gumball.
I'll explain the reason why you'd want to use a gumball in the next section.
Afterwards, you'll take the box that the queen is in and put it in between two frames with the metal mesh facing down.
You do NOT want to put the metal mesh facing against a frame simply because the queen will suffocate and she will die.
Next step is to wait 3 to 5 days.
---
The wait. And why you should.
Back to the topic of the gumball. By inserting a gumball, you are giving the worker bees something to feed off of while they get use to this new queen's pheromones.
By waiting 3 to 5 days you have given the worker bees enough time to eat through that gumball for the queen to emerge. Hopefully by this time they have gotten use to the queens scent and have accepted her.
What to look for after the 3 to 5 days.
After you wait, you'll want to return to the hive to check on a few things, such as:
Making sure the queen isn't in the box
Checking to see if you can find the queen
If you can't find the queen, then you'll want to check to see if you can find any eggs (a good sign that she's alive)
Feeling like a million bucks.
I've had my fair share of needing to replace or install a queen bee. I remember my first time, I was so nervous. First of all, it was my fault she had died in the first place.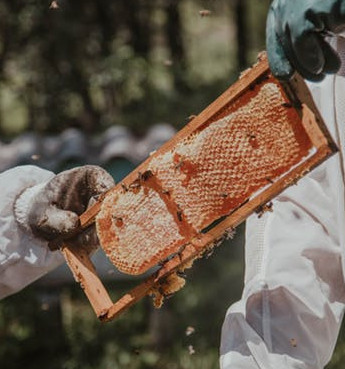 But after the installation process was a success and I found that she was accepted by all the other bees, I felt like a million bucks!
Successful queen replacement is achievable as long as you know what you're looking for and how to do it.
Sometimes as a new beekeeper it may be a good idea to find another beekeeper who has been beekeeping successfully for several years and serves as someone you can trust.
Either way beekeeping should be fun!
Please leave your comments below or let me know if you have any questions!