Beekeeping has become such a rewarding hobby but, just like everything else in life, it has its ups and downs. This hobby started as a subject that perked my interest one day while watching TV. Someone had been a beekeeper for years and shared a small piece of his joy and why he was so addicted.
After attending a local workshop about beekeeping, I soon understood the fascination and pursued it. As I mentioned, it doesn't always come easy. I decided I should share my first lessons in beekeeping and everything I learned in my first couple of years.
First Year of Beekeeping
In my first year of beekeeping everything was fresh, new and absolutely wonderful! It was a little scary opening up my first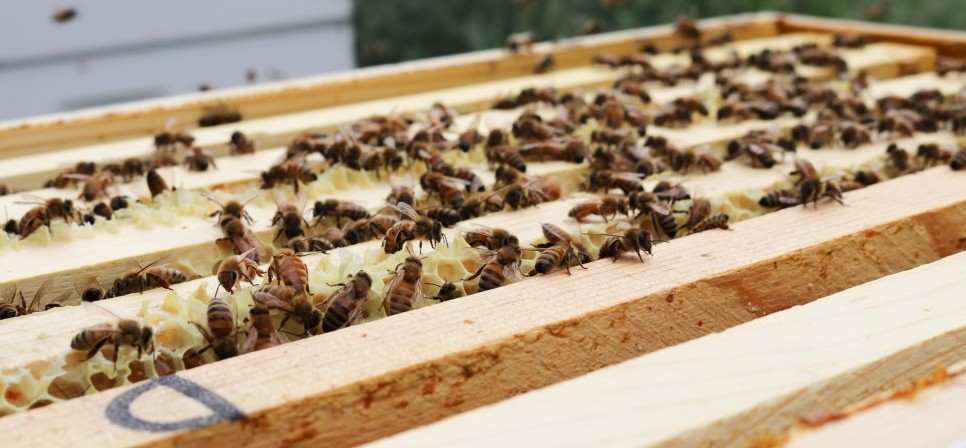 hive and seeing all of these little bugs, most of whom were well equipped with tiny venomous stingers.
Even that moment was such a natural high and I wanted more.
There was a huge learning curve that went with it. I learned a lot about how bees function, who does what, how they survive, what they eat and how they live their daily lives.
I craved more information, attended a local club and found a great bee mentor who also assisted me with all of my questions.
I had also discovered that for your first year, you may not get any honey. This was because the bees were busy building out wax for their new home. This took some time and was a process.
However, I got lucky and extracted 18 pounds of honey that summer! I was so excited and felt so lucky to have managed this successfully and still have enough honey for the bees to survive the winter.
Second Year of Beekeeping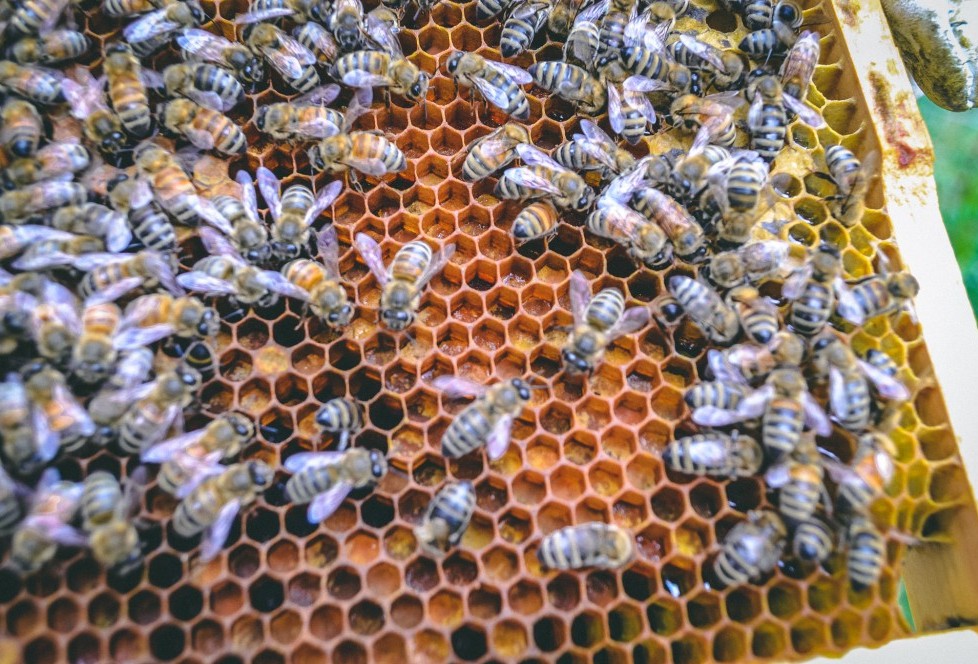 I started with two beehives and by that following winter, heading into my second year of beekeeping, I was left with one. Mites had killed off the entire hive.
I had learned beekeeping, however fun it may be also came with some responsibility. 
I found out about varroa mites and how destructive these tiny bugs were to an entire hive.
Once I had discovered you needed to test for mites by killing about 300 bees, I convinced myself it wasn't going to happen to my hive. 
My bees were going to be the exception. Such naive thoughts and wishful thinking.
I soon found the error of my ways when I lost an entire hive due to mites. I had made the mistake of not testing for levels of mites and didn't treat for them as often as I should have for these evil bugs.
Going into my second year with high hopes and a new approach. I was going to be the best beekeeper who ensured that my bees made it through the entire year. I was going to test for mites and treat more.
Nothing was going to stand in my way.
Everything Went Wrong!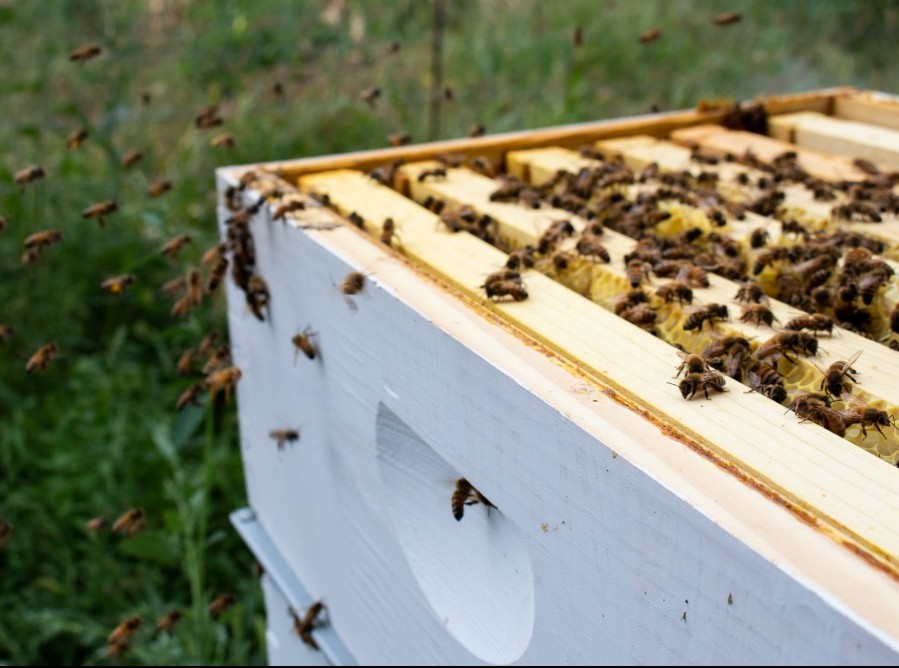 I had heard before that typically your second year of beekeeping stinks. Oh man! They were right! In my second year, everything went wrong.
There's so much to learn and just when you may think you know what you're doing, honeybees have a way of proving you wrong.
In early April, I wasn't able to catch my hive from swarming in time. I saw there were new queen cells which is a good indication they are going to swarm but I just assumed I had time. 
Nope! The queen left and took half of her royal family with her.
I also accidentally killed five or more queen cells just by checking on them when I pulled out a frame.
During the early fall, one hive took off on me. Even though I was on top of managing my hives for mites, it didn't help when the beekeeper down the road didn't manage his mites for his hives. It was like an entire mite bomb went off.
So I did what I could to bring the mite population down, but it didn't work. The hive took off. I even lost two more hives to mites the following winter. It was so disheartening and discouraging. Especially since I tried so hard and failed.
When its Time to Give Up – Don't!
Here would be the point where some people may have given up. Not only did I use up a lot of time trying to keep my bees healthy and happy but I also spent a lot of money as well.
I thought I had learned my lesson from the first winter when I lost an entire hive. I had figured that was my eye-opener to do even better my second year. But I was wrong again.
This may have been my make it or break it moment. A critical moment where I could take the easy route and walk away. It wasn't like I didn't try my best.
To anyone who knows me, beekeeping is all I ever talk about. Everywhere I go, I'll mention honeybees in one way or another. Conversation is too quiet? Beekeeping. I'm asked what I did this weekend? Great time to talk about bees.
This isn't the time to give up and just walk away. Beekeeping is harder than it used to be 30 years ago. I see it as more of a challenge to do better and improve with each year. I want to do my part in making sure my bees survive.
Beekeeping Really is Fun!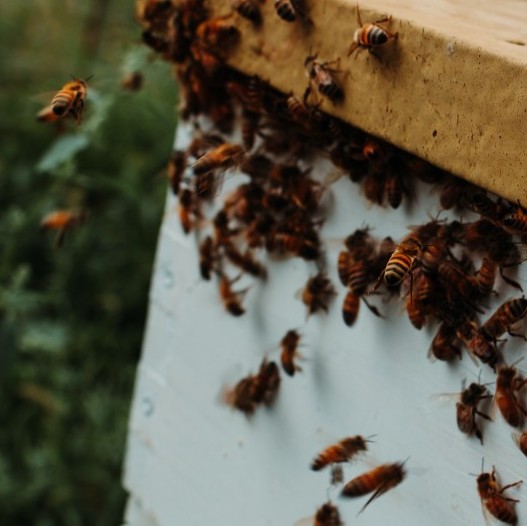 For all the challenges, trials, tribulations, errors and frustrating moments, beekeeping really is fun and worth it. I found joy in watching them, learning about them and the overall experience.
Being there to witness them in their daily tasks as the worker bees bring back pollen, tasting delicious honey straight from the hive, hearing the buzz of thousands of bees as you open the hive to check on them is all worth it.
I've learned things will go wrong but I've realized just like any hobby or anything you try to do, you aren't going to be good at it right off the bat.
I found value in my lessons that I learned with my first couple of years but it won't stop me from learning and doing better in the future.
Please feel free to share this article and leave a comment on what you thought or future articles you would be interested in seeing!